Dec. 05, 2019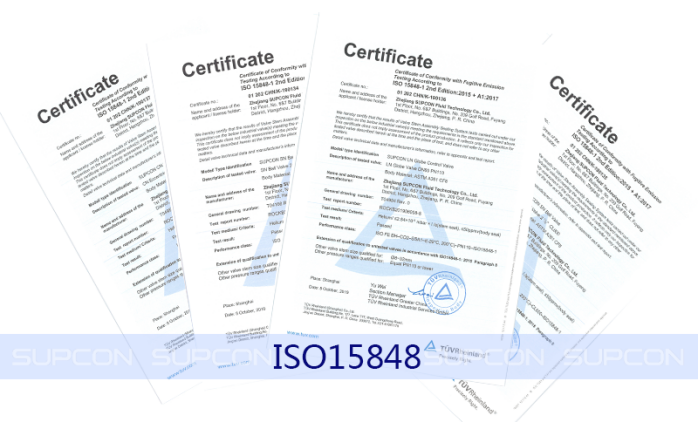 SUPCON Control valves have acquired ISO15848 Low fugitive emission certification from TüV Rheinland Group
Nov. 2019, we have acquired series of products certifications from TüV Rheinland Group: ISO15848 Low fugitive emission certification (LN series globe valves, SN series ball valves, CN series eccentric rotary valves).
Valves now are not only required to meet the basic internal and external emission standards but also required to meet the requirements of tiny emissions to the external environment, traditional testaments are not available for this, inspection agency need to use professional and precise equipment to measure the tiny emission, this tiny emission was called fugitive emission.
Customers required products with high safety and environmental protection. Especial petroleum, petrochemical, coal chemical and other enterprises, if the valves have fugitive emission certification, the external quantity of toxic, flameable and explosive media can be hugely reduced and the related accidents can be avoided.
Perfect quality products are always our final objective, Witnessed by a third party authority, Our globe valves, ball valves, eccentric rotary valves have all passed the testaments required by ISO15848 and acquired certifications. Fugitive emission valves stand for the develop direction of control valves, and surely will be more widely in the future. From now on, SUPCON will provide environment friendly and high quality valves for serious working condition.