Jan. 17, 2020
01/11/2020
We settled a celebration with a elaborate feast
for all the employees from different era of our company.
We recollected the old time.
We enjoyed the now time.
We dreamed the future time.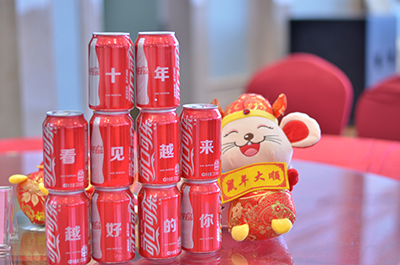 We chose the Riverside Garden Holiday Hotel that close to our factory as the venue.
We placed a wall full with red packets, when our colleagues check-in,
they can pick a random one with random cash inside.
We also set a photo wall to keep our smiling face, the best moment of the year.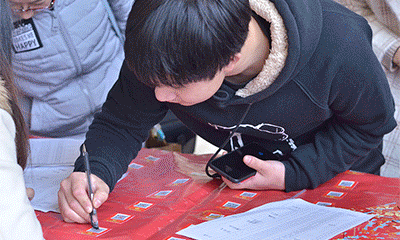 ---Rewind Chapter---
The celebration started with the with 10 years rewind VCR began.
The VCR is about the change of the past decade.
The change of the company, the growth of the employees, the improvement of our facilities.
Mr.Zhu Wanxiang,
the representative of the first specialist of our company shared the old memory about the history of our products.
Mrs Pan Qingchun,
the market director, as the representative of 10 years old employees also shared and sent the wish to the company.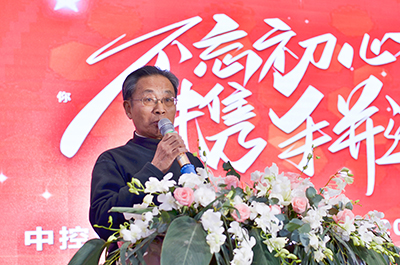 Mr.Zhu Wanxiang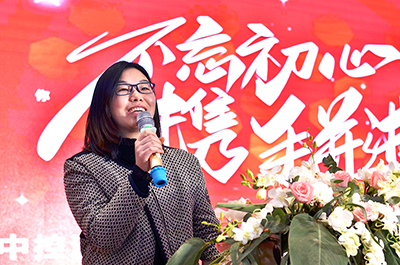 Mrs Pan Qingchun
Zhang Lei, our general manager made a report,
with all employees hardworking, our contract value has increased 40% every year.
In the same time, he also shared the plan of next 3 years, based on the strategy of SUPCON group.
Mr. Zhang Lei
---Awards Chapter---
2019 is a harvest year,
all those harvest are based on the hardworking of all employees. Hard work pays off.
We set those awards about Production, Quality, Renovation, Sales and Outstanding staffs.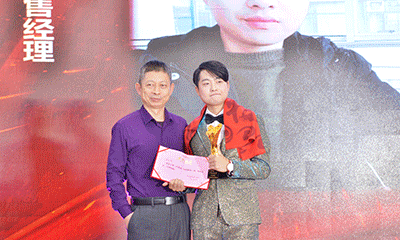 ---Show Chapter---
Our employees are not only good at our jobs, but also talented.
We prepared singing, comedy show, cheongsam show, etc.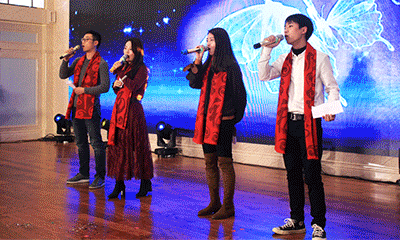 ---Banquet Chapter---
The main event dinner of the annual meeting began.
Mr. Chu Jian, founder of SUPCON Group, delivered an important speech.
He affirmed our company's achievements in 2019, praised the team for its combat effectiveness,
and proposed that everyone should change their thinking and develop ideas
to gain the trust and recognition of more customers.
Encourage everyone to unify their minds, strengthen their confidence,
achieve better results in the fierce market competition,
and then achieve the goal of "digging deep moats, building high moat walls,
creating value for customers, and marching towards 10 billion."
Mr. Chu also has expectations for the future of our company,
and encourages everyone to think actively and innovate.
In the end, Mr. Chu proposed that each employee should not be Mr. almost,
based on the existing products, carry out fine workmanship,
carry forward the spirit of craftsmen, and build Boutique products.
Create a better future together.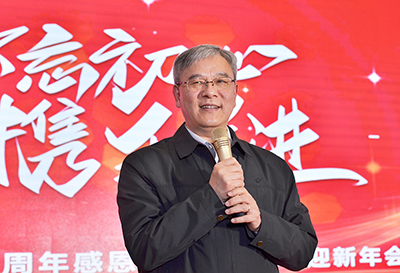 Mr. Chu Jian
Vice President Xie Min and General Manager Zhang Lei toast to everyone!
The affirmation and encouragement from the leaders made everyone more excited
and confident in the future!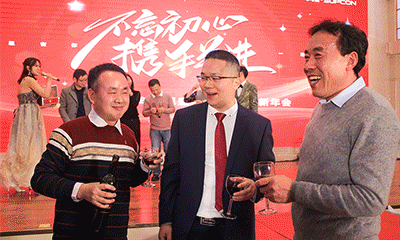 In 2020, every employees will keep hardworking, keep focusing on creating value for customers,
keep innovating, keep hardworking, keep exploring, to make a better future!